A Documentary CO-produced by Shanghai Science and Technology Museum and SMG Won Several Awards from the 28th Chinese Documentary Festival
2023-03-23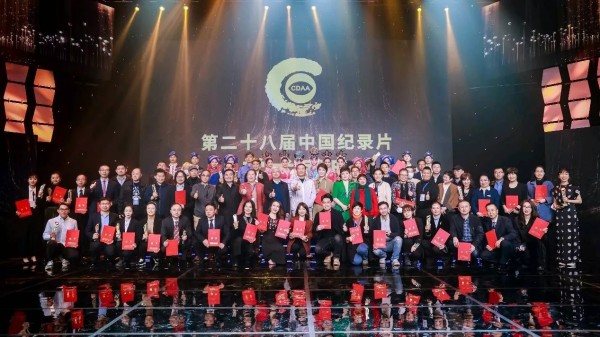 On January 7, 2023, the 28h Chinese Documentary Festival & The 15th Shenzhen Youth Film Festival and the 15th Shenzhen Youth Film Festival were held in Shenzhen. Various awards were announced at the 28th Chinese Documentary Festival. The documentary Steppe: Home of Life co-produced by the Natural History Research Center and Collections Preservation and Research Center of Shanghai Science and Technology Museum (SSTM) and the SMG Documentary Center was recognized one of the "ten best short films" and won the "best cameraman award for short film", and the documentary Creation of Fin Whale Specimen won the "excellent mini documentary award".
Steppe: Home of Life is the first 8K UHD documentary on steppe ecology co-produced by SSTM and SMG. It is a detailed presentation of the achievements of ecological conservation and biodiversity conservation of Inner Mongolia. The documentary was shot by the SMG Documentary Center, and the researchers of the Natural History Research Center provided scientific support.

Creation of Fin Whale Specimen is a product of the "MuseuM" team jointly founded by SSTM and SMG. Since the fin whale was stranded near a port in Shanghai in 2017, the team kept track of what was happening to it. In 4 consecutive years, the team shot exclusive footage of the process of making the specimen, and recorded the direct and authentic details of how the specimen came into being.

The "Chinese Documentary Festival" is a high-profile prestigious and extensively influential award event, and more importantly it is an opportunity for the elites, exerts and scholars of the documentary industry to discuss the innovative development of documentaries and share their documentaries of the year that are marvelous visual artistic works. The "China's Ten Best and Ten Excellent TV Documentaries Promotion, Forum and Award Ceremony" is a prestigious annual event of the documentary community of China. Since it was initiated in 1994, it has been successfully organized 28 times.